Adding Multiple Group Admins
You can now add multiple admins to manage your VoiceThread groups! Take your groups to the next level by adding your teaching assistant, other teachers from your department, or even students as admins. Only teachers can create groups, but once you have created the group you can promote any of the members to admin status.
-If you work in a support role in your school district or higher ed institution, you can now create groups and promote faculty members as admins.
-If you want to give your students the responsibility of managing their group for Project-Based Learning, you can now promote them as well.
You are automatically the administrator for any Group you create.  If you would like someone else to have the same abilities to add members, remove members, manage the content in the Group, and delete it when necessary, you can just add that other person as an administrator, as well.
First, you'll need to add that person as a member of your Group.  Once he or she is a member, follow these steps to promote that person to the administrator role:
-Find the person in your list of Group members.
-Click on the pencil icon next to the person's name.
-Click "Admin" to instantly give the person that role.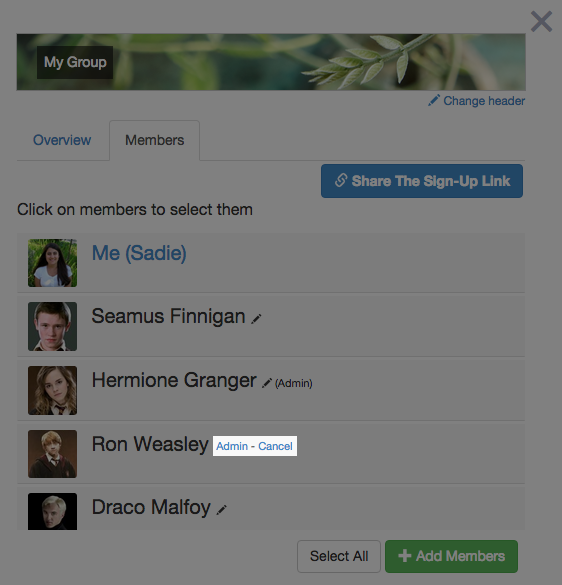 If you need to remove admin access from someone, you can follow the same steps, but click "Member" to demote the person from the Admin role to Member.
To learn more about using groups in VoiceThread, check out this short tutorial and share it with your students:\