VoiceThread Roadmap for Fall 2017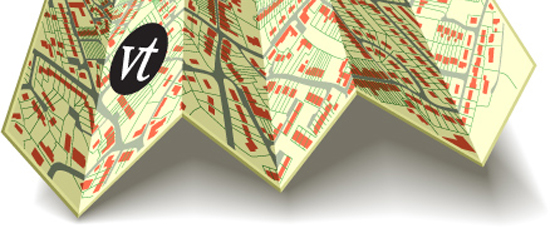 What's New in 2017
Say Goodbye to Flash! 
Our transition away from Flash has been an ongoing project over the last four years. Not unlike re-building a plane in flight, it required keeping in mind that VoiceThreaders all over the world were counting on us to keep the conversations going no matter what. It's been a long road, but now you don't need any Flash whatsoever to use VoiceThread.  The new HTML5 version looks and feels the same while offering new features and increased security.  You can move from Flash to HTML5 any time between August 1 and December 31, 2017. Try it out now!
---
Adjustable Playback Speed  
Now you can speed up or slow down audio and video comments.  Not only will this save you a lot of time if you need to listen to a long conversation, but it also improves accessibility by allowing people to adjust a speaker's delivery to meet their own individual processing speed. When you move to the HTML5 version of VoiceThread, you'll get access to the adjustable playback speed automatically.  
---
Accessibility Updates 
In addition to adjustable playback speed, you can now increase text comment size.  Just click on the "T" icons at the bottom of any text comment to make it larger or smaller.
---
Professional Development Courses 
Over 150 educators have already been certified as VoiceThread experts!  We offer new cohorts of the VoiceThread Certified Educator Course every month.  This summer we also added a one-week course titled "Teaching Languages with VoiceThread", where participants engage with interactive course content and then complete a final project for certification.
If you're interested in participating in future cohorts, please add your name to the waitlist:
---
Privacy/Security/Terms of Service  
While it doesn't sound exciting, updates to VoiceThread's Terms of Service and Privacy Policy are a big deal! We've made our policies clearer and completed Privacy Shield Certification and iKeepSafe reviews for COPPA and FERPA compliance. These updates have allowed more schools and institutions to adopt VoiceThread for their students.
Ed.VoiceThread (K-12) users:
VoiceThread.com (higher education and commercial) users:
---
Google Drive Integration 
Easily pull your content from your Google Drive via the VT Media Sources. No more downloading-then-uploading; just pull your files directly into a VoiceThread. Whether you use a Chromebook or simply store all of your media in Google Drive, this will simplify and speed up your creation workflows.
---
Limiting Comment Length   
VoiceThread offers commenters the freedom to record for up to 60 minutes at a time, but sometimes constrictions can actually be a good thing! We've added the option for VoiceThread authors to limit comments on their VoiceThreads to any amount of time they'd like. Use it for speech practice, timed presentations, or even just to keep a conversation succinct.
---
PechaKucha and Ignite Presentations  
As an extension of comment time limits, VoiceThreaders can now create simple ways to set up PechaKucha and Ignite presentations.  We'll limit comment times and even advance your slides automatically as you record based on the presentation format you choose. You can even adjust those restrictions to create your own variations on these styles.
---
Mobile Updates  
This year we've streamlined the process for building a VoiceThread and made it much simpler for students to submit their graded assignments using an LTI integration in your LMS.
---
PowerPoint Audio  
Sometimes students and instructors will record audio narration directly onto their PowerPoint slides before they upload them to VoiceThread. Now when you upload those PPT files into VoiceThread, that audio will be included on your VoiceThread slides automatically.
---
More Space for Students  
Some students are building impressive portfolios in VoiceThread, and they need a little more elbow room.  We've expanded all student accounts to have room for 200 VoiceThreads so they can continue building and VoiceThreading.
---
Import Larger Files 
As recording devices and smartphones become more sophisticated, even short videos are getting larger and larger. We've doubled the file size limit for VoiceThread uploads so that you can keep using your videos easily. You can now upload files that are up to 3 GB each.
What's Next?
Expanded Conversation Channel
​An "expanded" view of the avatar channel will enable you to see commenters' names, time stamps, and type of comment at a glance. People who need quick access to all of that information about each comment will find the expanded view a great fit.
---
List View of Slides
If you click on the postcard icon near the bottom-right corner of a VoiceThread, you see all of the slides laid out on one page. This is handy for jumping to other slides quickly. It's also the place to go if you want to see slides that other people have added to your VoiceThread. We're working on a "list view" of your slides so you can see at a glance who added each slide and when.
---
Accessibility Updates
VoiceThread Universal allows users of screen readers to access VoiceThread in a format designed especially for them.  It puts the elements of the page in an order that makes sense to a screen reader and removes any other information from the page. We're expanding VoiceThread Universal to include sharing workflows, new-comment notifications, and better integration with learning management systems.  
We're also enhancing VT Universal to be more mobile friendly. This will help mobile screen readers access content even more easily.
Finally, we are adding Cielo24 to our list of third-party closed-caption integrations. 3Play Media, CaptionSync, and Amara are supported already.
---
Courses and Assignments
Last semester we announced that we're working on VoiceThread Courses, which will enhance the way you organize your VoiceThread content for individual courses. This is a large project with lots of moving parts, but we're continuing to work hard on it.  One of the first elements we plan to release is a more robust assignments platform.  We'll be improving the existing assignment options included in the LTI integration by offering tighter due date controls, new assignment types, and more flexible grading frameworks.